Best Video Editing Software for Creators [2021]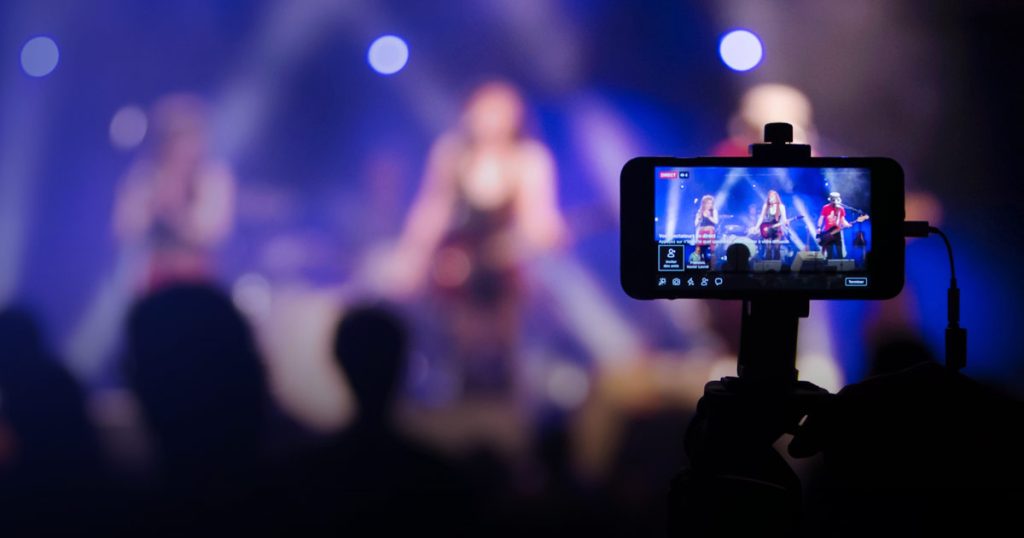 Intuitive user interface with advance editing features
100's of stunning effects, titles and transitions
Edit and upload to any platform or device
Last Updated on Apr. 1, 2021 – by Jayed Miah Add to My Favorites
The list of creative uses for green screen compositing is endless. With a green screen, you can place yourself or another subject against a custom, virtual background. You can also conceal a real-life location that may affect your video's engagement or entertainment value.
Green screen software uses chroma key, which isolates, removes, and replaces a specific color in a video. In other words, green screen software is any video editing software featuring chroma keying.
Typical uses of green screen compositing include replacing backgrounds with specific scenes in weather reports, newscasts, VFX movies, and YouTube videos. With the chroma key function, you can use any color screen you want, provided that your software uses the full-color spectrum. Most people use green screens, but blue screens are also popular.
If you are new to video editing, selecting the best green screen software for your needs can be challenging. A high-end video editor won't necessarily have the green screen compositing features you need. Likewise, lower-priced software may lack the editing features necessary to create a compelling, high-quality video.
This guide takes an in-depth look at the best green screen software available to video content creators. We recommend PowerDirector from Cyberlink as the easiest solution. This program includes robust green screen compositing features. It also offers a user-friendly interface and a comprehensive range of video editing tools. To incorporate the benefits of green screen video production into your next project, download PowerDirector today.
Best Green Screen Software
Our top pick for working with green screens is PowerDirector. It's powerful chroma key engine is designed to be simple enough for anyone to use. That alone makes it stand out from some of the other choices on this list. You get the control & options for creativity without the intense learning curve usually associated with effects programs. The recently improved chroma key engine makes green screen removal effortless. Multi-key color sampling enables you to blend more than 3 videos together at a time.
The chroma key tool is found in the dedicated Picture-in-Picture (PiP) designer, which is just one feature for creating multi-track videos quickly and easily. There is an overlay room filled with animated objects and stickers, perfect for almost any occasion. The mask designer and keyframe control allows for creating Hollywood-style effects and shots. The built in blending modes is perfect for quick composites and making video double exposures.
Even beyond effects PowerDirector is a fantastic video editor. The software has both timeline and storyboard modes for editing audio and video clips. Built-in templates and motion graphics to help speed up the creative process. The straightforward interface is easy to learn and use, allowing you to jump in and start editing right away.
Saying replacing a green screen background in PowerDirector is a simple process is one thing. Seeing how actually simple it is is another. Let's take a look: https://www.youtube.com/embed/LJBrxkz0kH8?autoplay=1&loop=1&cc_load_policy=1rel=1&controls=0&showinfo=0&mute=1&playlist=LJBrxkz0kH8
Here are the simple 3 steps you have to take.
Start by placing the media clip containing your background on Track 1, and place the clip with the green screen background on Track 2.
Double click on the green screen clip to open it in PiP designer. You can also open the designer by clicking on the designer tab and selecting PiP from the drop-down menu. Under properties, select the Chroma key tab and tick the Enable chroma key box.
Click on the eyedropper button above the color wheel and use it to select the color you want to replace with your background. Then, use the sliders below the color wheel to remove the green screen and reveal your background.
A robust collection of effects and tools in a user-friendly software makes this PowerDirector #1 choice. Free Download
Secure Download Download from the App Store for iOS and Android.
2. Adobe After Effects
Adobe After Effects is a robust creative compositing and animation app for professionals that you can use to create interactive visual effects and motion graphics with data files.
It is the ideal solution for creating complex and data-based 2D animations. Using After Effects, you can create lifelike virtual reality videos and environments, and you can add effects to your 360/VR videos.
Features include a library of motion graphics templates, a virtual reality comp editor, and a visual keyboard shortcut editor. The chroma key and luma key effects with rotoscoping techniques allow you to isolate your subject and create natural green screen videos.
Adobe After Effects has a steep learning curve, and beginner editors will have to spend some time to understand how the software works. Because this software is an animation and compositing tool for professionals, it also has a relatively high price tag.Pros
Quick and easy animation creation
Integration with the other Adobe software
Rotoscoping feature to produce realistic videos
Complete features for video composition and editing
Cons
Relatively complex interface
Expensive software intended for professionals
No mobile app
3. Final Cut Pro X
Final Cut Pro X is a video editing software option for professional content creators. The program features a wide range of features and capabilities, including multi-cam support and organization tools, such as tagging and libraries.
With Final Cut Pro X, you can create many different visual effects, including green screen compositing, 360° text, animated 2D, and 3D. The software also integrates with Apple iMovie and various third-party templates you can use to modify your projects.
The most significant drawback of this software is that it is very pricey with a $299 price tag. Final Cut Pro X also doesn't offer motion tracking for 360-degree video despite the relatively high price tag.
To use green screen compositing with Final Cut Pro X, import your background and green screen clip into your timeline. The subject clip should be above the background media. Click on the effect icon on the right, select Keying, then drag and drop the keyer on the subject clip with the green screen.Pros
Multicam support
Fast output rendering
Robust organization tools
Support for HDR and 360-degree footage
Cons
High price tag
No search function in the import dialog
Only available on Mac
4. Adobe Premiere Pro
Adobe Premiere is a popular video editing subscription service offering high-end features, support for 360 VR and 4K content, and ample collaboration capabilities.
Adobe Premiere is a nonlinear video editor. You can edit and cut videos without changing your original media files. The Adobe Premiere interface is not as complicated as that of After Effects but takes time and patience to learn, especially if you are new to video editing.
The software's green screen features include the color key and luma key. The former can separate any color background, while the latter separates an area with uniform luminance. You also get tools to prevent a color spill in your videos.
To remove a green screen using Premiere:
Import your green screen to the editing screen.
Select Keying under Videos Effect.
Drag and drop the Ultra key effect on the green screen clip in the editing screen.
Click the eyedropper next to the key color tab and use it to select the green area to replace it with your background.
Pros
VR video and audio editing options
Support for multiple file formats
Various built-in editing settings and effects
Integrates well with other Adobe products
Cons
Steep learning curve
The software doesn't work well on older devices
The monthly subscription fee is relatively high
5.HitFilm Pro
HitFilm Pro offers a comprehensive range of features for video editing, 3D compositing, color grading, and, of course, green screen.
Hitfilm Pro is a 2D and 3D compositor featuring various blend methods, keyframe animation, motion tracking, and 3D camera solving. You also get an extensive library of effects to create engaging motion graphics and VFX shots.
This software's user interface is more simplistic than Adobe, but it still has a relatively steep learning curve – especially for beginner editors.Pros
Various built-in effects
Robust compositing features
Ideal for professional video creators
Compatible with Mac and PC
Flexible export capabilities
Cons
Understanding the interface requires some time and patience
Not compatible with AAF or XML
Relatively long rendering times
Become a Green Screen Video Producer Today
Green screen video production is a highly effective way to make your videos stand out on crowded platforms. Whether you are producing YouTube content, marketing videos, or training courses, using green screen software is an inexpensive, straightforward way to ensure your video is engaging and of the highest quality.
When it comes to video editing software with green screen composite functionality, you have many options available. Before making a decision, consider your needs and your budget carefully. If you plan on creating green screen videos on an ongoing basis, it is worth selecting software with professional features so you don't have to upgrade in the future.
| Software | PowerDirector | Adobe After Effects | Final Cut Pro X | Adobe Premiere Pro | HitFilm Pro |
| --- | --- | --- | --- | --- | --- |
| Price | $54.99/yr | $239.88/yr | $299.99 | $239.88/yr | $349 |
| Beginner Friendly | ✔ | – | – | – | – |
| Multi-Key Color Sampling | ✔ | ✔ | ✔ | ✔ | ✔ |
| Video Masking | ✔ | ✔ | ✔ | ✔ | ✔ |
| Blending Modes | ✔ | ✔ | ✔ | ✔ | ✔ |
| Project Templates | ✔ | – | – | – | – |
| Pre-Made Motion Graphics | ✔ | – | ✔ | ✔ | – |
| Free Video, Photo and Music Stock | ✔ | – | – | – | – |
If you have extensive experience with editing software, you can opt for Adobe After Effects. This product offers advanced editing and animation features, but its interface is complex and has a steep learning curve. Various After Effects alternatives are available.
Final Cut Pro X is software with robust green screen and editing features, but it has a high price tag. The right green screen software can provide you with all the features you need without breaking the bank.
PowerDirector green screen software has an intuitive and professional interface with every feature and editing tool you need to create compelling video content. This product is easy to use, and you don't have to be an experienced professional to derive optimal benefit from it. Notable features of this software include motion controls, manual color-adjustment tools, and mask-design tools.
Download PowerDirector today and take on your next green screen video production project with confidence.
Get PowerDirector 365 Essential for free
Take your projects to the next level with the best video editing software for green screen production!